Thank You!


Thank you for signing up to receive my newsletters. I look forward to engaging with you and keeping you updated on the legislative happenings that are affecting our district and the state. I believe open communication will make our community stronger. As such, I invite you to contact me if I can be of help to you in any way. I'd also like to invite you to like, follow, and share my social media pages to receive daily updates about legislative news and activities within our local communities.

March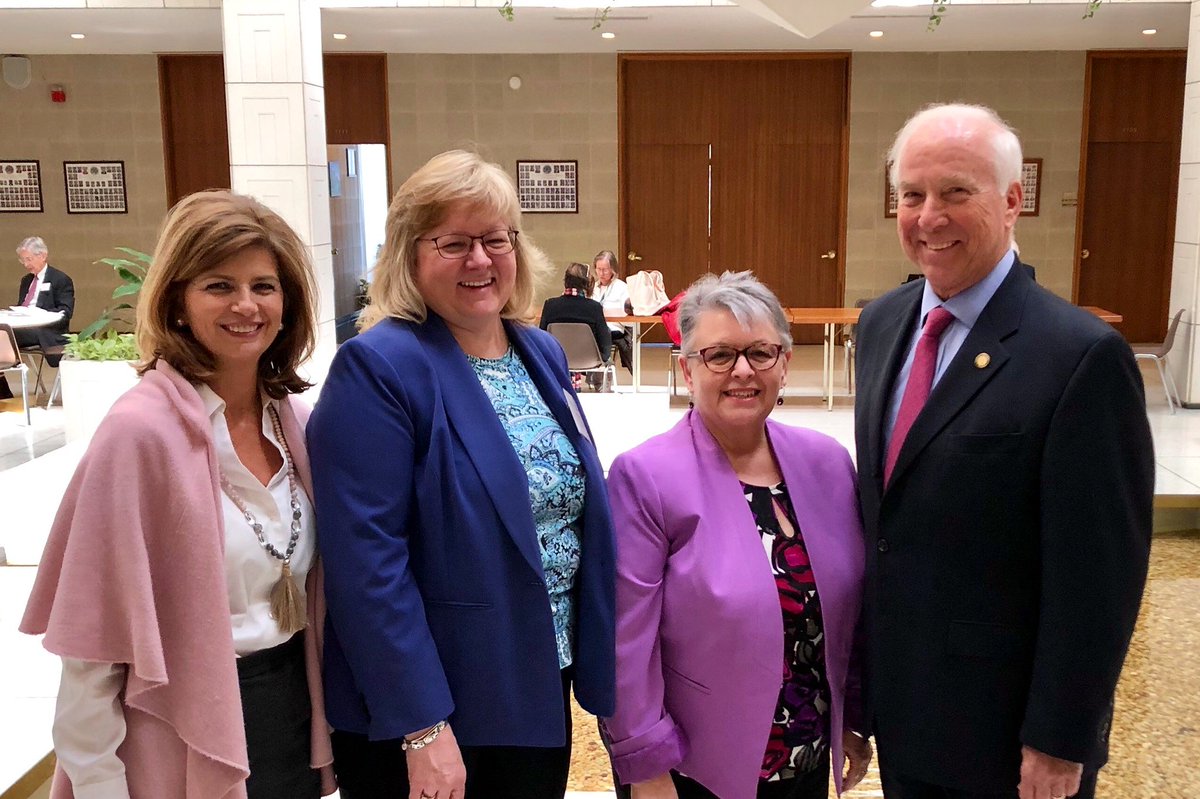 (Rep. Lisa Stone Barnes, Franklin Co. Manager Angela Harris, Assistant Co. Manager Kim Denton, and Sen. John Alexander) This month, 
The House moved forward with bipartisan legislation (H.B. 73, H.B. 75, and H.B. 76) to ensure school safety through mental health screening and civic responsibility education.
I was a primary sponsor of H.B. 224 which passed the House unanimously. This bill would increase the punishment for assault with a firearm on a law enforcement officer. 

The NCGA celebrated Agriculture Awareness Day. I am honored to be an ally for the outstanding farmers in our state.

The House gave initial approval to the proposed $1.9 billion school construction bond to provide funds to public schools in our state for construction or repair of educational infrastructure.
Expanding Broadband Access
I am proud to be a primary sponsor of H.B. 398, which will further expand broadband access to rural parts of our state by allocating $15 million to the Growing Rural Economies with Access to Technology (GREAT) program. Broadband access directly impacts the education in our district, as well as the livelihoods of business owners and our economy. I am committed to enabling job growth and economic prosperity, especially in the rural communities of our state.Agriculture Awareness Day 
Agricultural Awareness Day
March 20th was Agriculture Awareness Day at the NCGA, bringing together farmers, legislators, and other actors in the agriculture field to celebrate the impact that agriculture has on the economy and heritage of our state. I am proud to have been born and raised on a hog farm and to be a sweet potato farmer in our district.
During Ag Awareness Day, I had the opportunity to meet with hardworking farmers in our district and members of the North Carolina Farm Bureau. I will continue to support farmers and their importance in our state.
I am proud to be a primary sponsor of  H.B. 466, 
which would expand the list of cancers covered as occupational diseases for  firefighters' death benefits and allocate over $1 million to provide line of duty death benefits to families. Each year, an increasing amount of North Carolina firefighters die in the line of duty due to occupational cancers such as mesothelioma, non-Hodgkin's lymphoma, and other diseases. I am proud to support firefighters who consistently put themselves in harm's way for the safety of others.